Wednesday, September 16th, 2020
IRTC UPDATE:
Public health officials advise the current five-day COVID-19 test positivity rate is 1.5 per cent and 23 new cases of the virus have been identified as of 9:30 a.m. today, bringing the number of cases in Manitoba to 1,489.
The data shows:
2 cases in the Interlake–Eastern health region;
1 case in the Northern Health region; and
20 cases in the Winnipeg health
The data also shows:
283 active cases and 1190 individuals have recovered from COVID-19,
there are 9 people in hospital and 3 people in intensive care, and
the number of deaths due to COVID-19 is 16.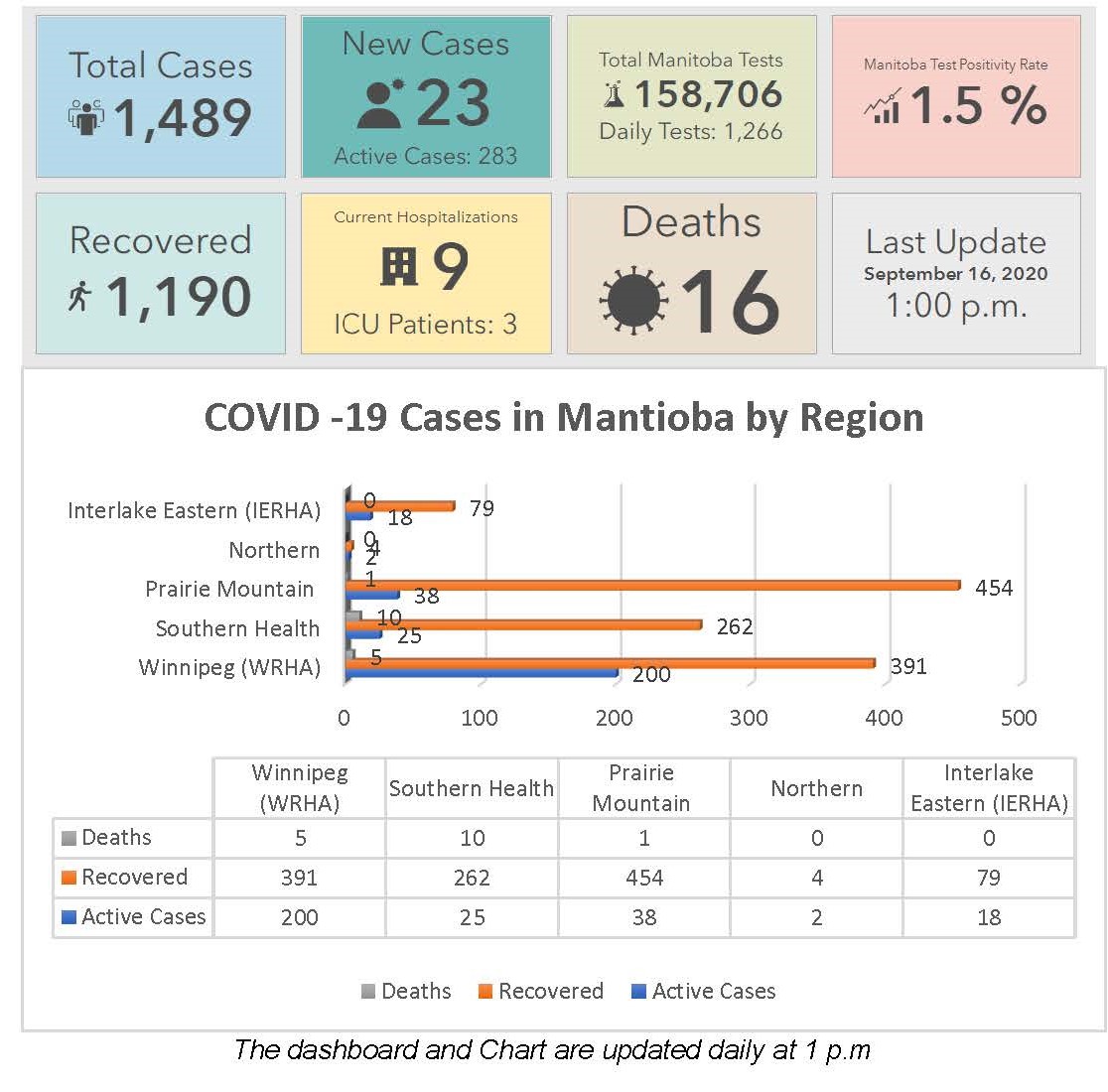 CASE INVESTIGATION UPDATE
Preliminary investigations indicate the two Interlake—Eastern cases are close contacts of a known case. Northern and Winnipeg case investigations continue and if a public health risk is identified, the public will be notified.
Public Health has advised John Pritchard School of six new confirmed cases of COVID-19 connected to the school. This brings the total number of cases to seven. The school was advised by Public Health the following grades/cohorts transition to remote learning today, Sept. 16: Grade 4/5 split, Grade 6, Grade 7, Grade 8 and Henderson Early Learning Centre (before and after school program). All other grade/cohorts remain at the school for in-class learning.
The school community has been notified. Additional cleaning of high-touch areas was completed. The public health investigation continues to determine virus transmission. Any close contacts connected to the cases have been identified, contacted, and advised to self-isolate. Others who were at the site do not need to self-isolate but should self-monitor for symptoms of COVID-19. John Pritchard School has moved to Restricted (orange) on the #RestartMB Pandemic Response System, given the number cases and contacts involved.
Public Health is advising of possible public health exposures to COVID-19 in Winnipeg related to a previously announced case: on September 5: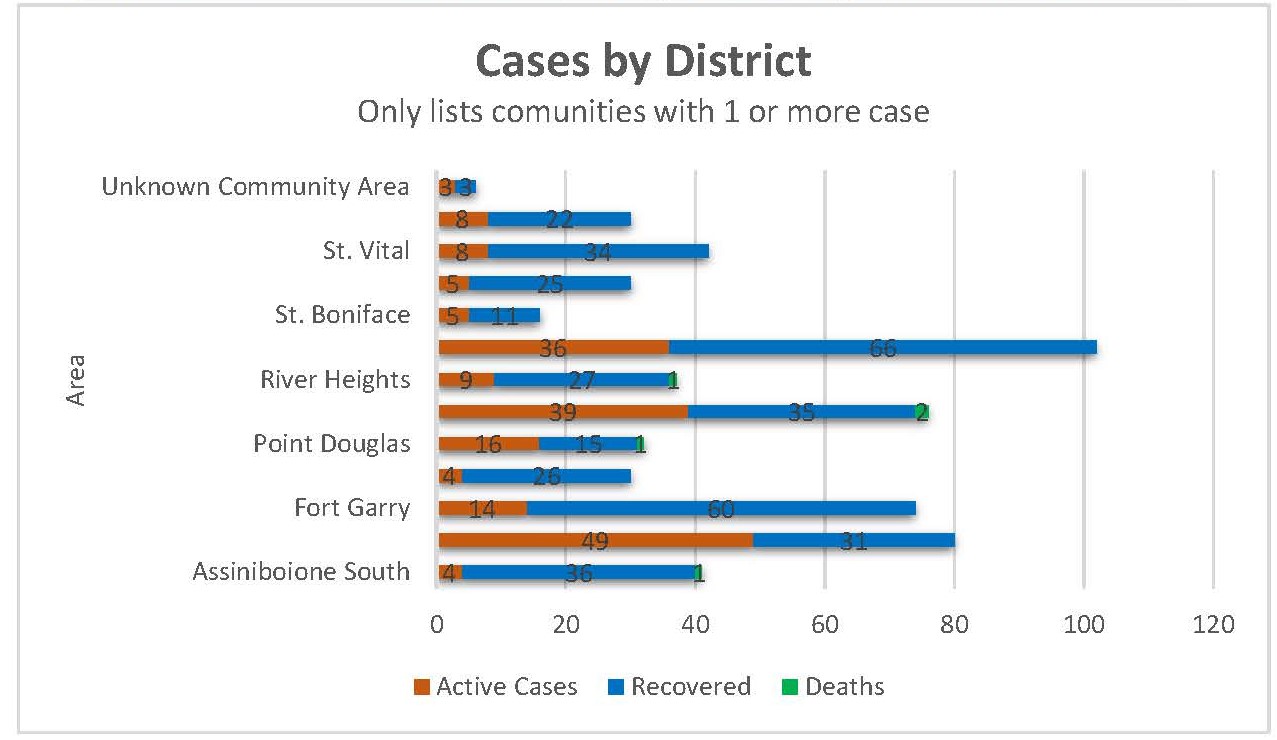 IRTC in-office essential services schedule:
All IRTC Staff are available continuously via cellphone and email